Anti-Cellulite Push-up Leggings
Size Guide
Live views

Kylie JENNER

Our limited OFFER will end in decompte

!
The press is talking about it
Kylie Jenner chooses Ovahia® to sculpt her silhouette...
Like Kylie and more than 300,000 women, choose the greatest leggings to enhance your silhouette.
Ovahia Push Up Leggings
Adopt a perfect curve thanks to the Push Up and anti-cellulite Ovahia ™ Leggings. Designed from the new intelligent Structura® fiber, your belly is flatter, your waist is slimmer, your hips perfectly rounded and you get a butt 3 times plumpier than with a classic push up leggings. The breathable technological fabric will stimulate your body to help the circulation of water under your skin. This is how you effectively reduce cellulite throughout the day. Thanks to this new high-end fabric and its patented shape, enjoy non-transparent leggings that will stimulates your curves.
As comfortable as if you weren't wearing anything, Ovahia will sublimate your shapes for an ever more generous silhouette.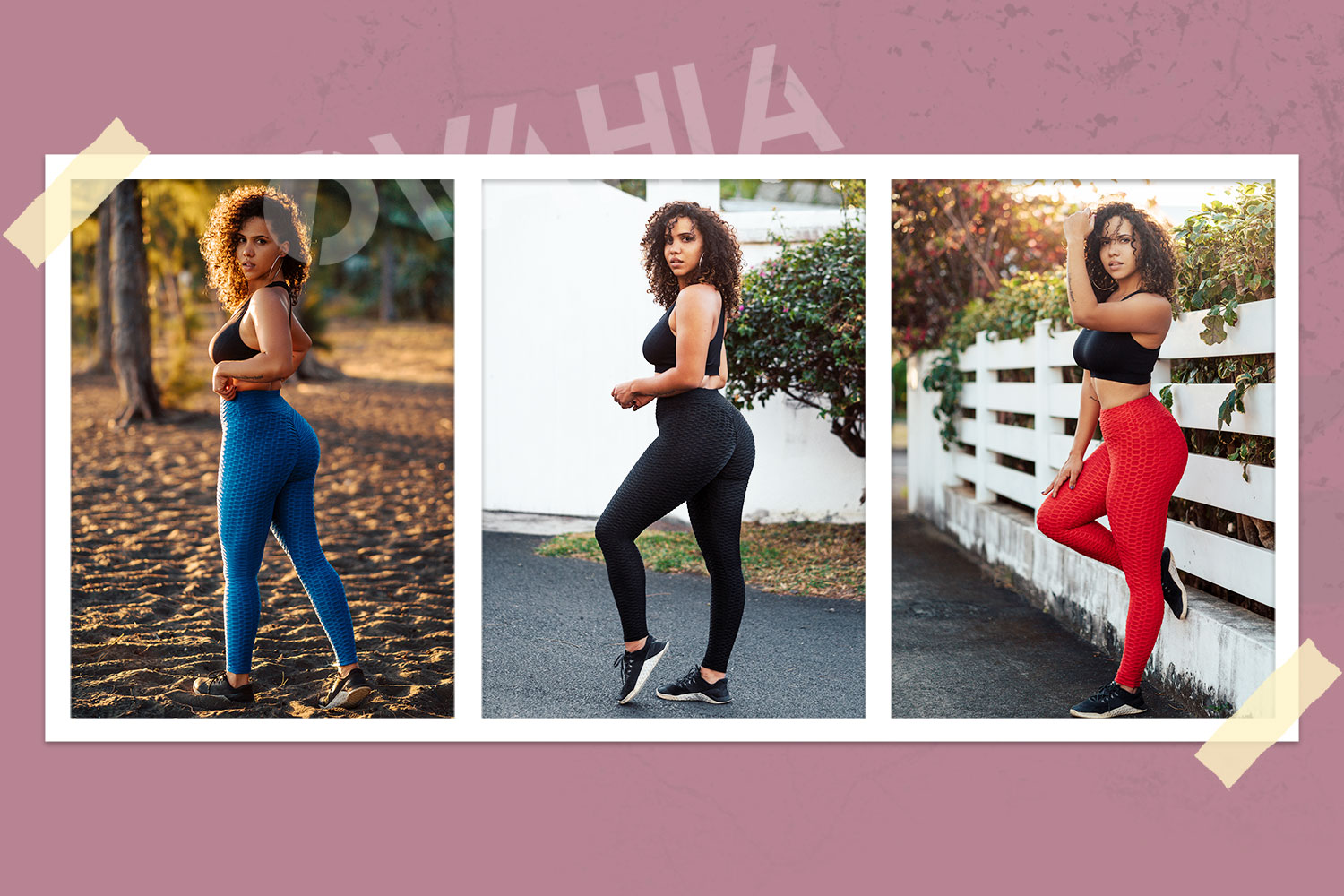 For 3 times plumpier butt.
Usually clothes with a second skin tend to flatten your shape. Thanks to its patented design, the Ovahia ™ Leggings on the contrary will sculpt your shapes and offer you a dream silhouette by working each zone independently.
New fiber. New Push Up.
For you, we have designed the Structura® fiber. A smart fabric that perfectly hugs your body to stimulate some areas and refine others. This is how your belly becomes flatter, your legs even more slender, your hips rounded to perfection and your butt much more plumpy. All with a thicker fabric that guarantees zero transparency, but just as light to wear.
Up to 93% less cellulite.
Even thin women have cellulite. It is caused by poor circulation of water in fat tissues. This is why the new Structura® fiber is up to 75% more breathable than traditional ceramic textile fibers. With each of your movements, the fiber will actively massage your skin to facilitate water circulation in your tissues. This is how you reduce your cellulite throughout the day.
So many different colors for so many occasions.
Because you need to feel good about your body every day, we have your new leggings available in as many colors to suit your daily life. Whether it's for playing sports, staying at home or going to work, there will always be a color that will suit your activities.